I am a Licensed Professional Clinical Counselor (LPCC) serving clients in the Twin Cities area. I provide a safe and caring place where you can talk about your thoughts and feelings. My focus is on helping you build on your own strengths to better cope with problems and challenges you may be facing in your life. I can support you discover the necessary life skills to become more effective in getting what you really want from both your personal relationships as well as in your career.

I am experienced in helping individuals, couples, adolescents, and families deal with life's challenges. I am multilingual and am fluent in English, Hindi and Urdu. I am conversant in Punjabi and Gujarati.

EDUCATION: I have a bachelors and a masters degree in psychology from India. After working for a year on a social science project for the Ford Foundation in India, my quest for learning took me to the United States. In 2007 I earned my master's in Community Counseling from the University of Dayton, Ohio. In the Minnesota, i am registered as a Licensed Professional Counselor (License#00855). Currently i am working on my doctoral degree in Counselor Education and Supervision.

APPROACH: My approach is strongly grounded in Integrative psychology which embraces an attitude towards the practice of counseling that affirms the inherent value of each individual. In my work with you i try to use your strengths, values and knowledge to respond appropriately and effectively to the challenges you are facing. My approach identifies with the idea that the person is not the problem, and takes into account a holistic perspective on life. I lean towards using a trauma informed and wholistic lens to understand client circumstances. The former focuses on understanding what happened to the person versus what is wrong, and the latter appreciates the multidimensional aspect of being human.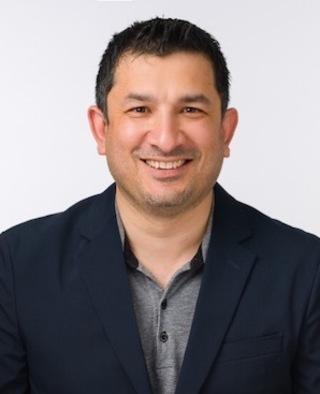 I see clients for:

Depression
Acculturation stress
Sexuality
ADHD
Children and Adolescent mental health

Mental health concerns related to immigrant and multicultural children and families

GLBTQ concerns
Eating disorders
Anxiety
Stress
Relationship issues
Couple and Marital therapy
Addiction or substance abuse
Domestic abuse
Loss or grief
Modalities i specialize in: Eye Movement Desensitizing and Reprocessing therapy (EMDR); Emotional Freedom Technique (EFT); Brainspotting; Clinical Hypnotherapy; Parts Work; Holistic modalities (Biofield Tuning, Healing Touch, Access Bars, and Akashic records).